Your Local Appliance Repair Company
Certified and licensed appliances repair including refrigerators, wine coolers, freezers, dishwashers, washers, dryers, stoves, ovens, cooktops, ranges, microwaves, top range hoods and more.
Get a FREE house-call with your repair and have the Beaver fix it
MOFFAT APPLIANCE SERVICES WE PROVIDE: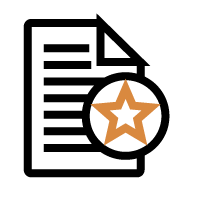 Complete Warranty
Each repair is covered by service and parts warranty
Qualified Experts
Certified and trained in all major brands of appliances, with over 10+ years of experience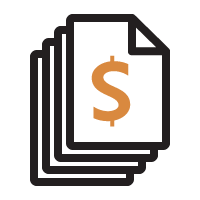 Upfront Pricing
The Beaver makes sure that his clients get the best deal on repair and parts. No hidden fees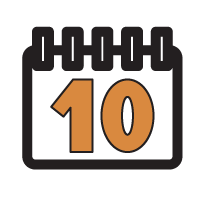 Service on your Schedule
Work with technicians who respect your time
Special Offers
We pride ourselves on being able to provide affordable solutions for your appliance issues
Extended Business Hours
Technicians available evenings, weekends, and holidays, 6 days a week, year-round
MOFFAT REFRIGERATOR REPAIR
A broken refrigerator is an urgent issue.
The state of your food depends on it! When you call us about your refrigerator, we aim to get it fixed on our very first visit if we know the model number of your appliance and understand the issue.
BOOK ONLINE & SAVE $25 OFF
Coupons can be used only for repairs. Not valid for service call charges. Only one coupon code can be applied to a transaction.
COMMON REFRIGERATOR ISSUES
Refrigerator not cooling
Refrigerator water dispenser not working
Refrigerator ice maker not working
Refrigerator ice dispenser not working
Refrigerator not defrosting
Refrigerator is noisy or loud
Refrigerator defrost drain clogged
Refrigerator freezer is cold, but refrigerator is warm
Refrigerator leaking water
Refrigerator freezing food
Refrigerator ice and water dispenser not working
Refrigerator ice maker overflowing
Refrigerator light not working
Refrigerator runs constantly
Your dishwasher is broken and your pots are piling up. It's not a situation you want to deal with, especially after a long day at work! Once you call us, we'll get out to you as soon as possible. If we know the model number of your dishwasher and have a description of your issue, we can usually repair it on the first visit! If not, we'll make sure that the turnaround time is as quick as possible for you.
Not cleaning well or at all
Not draining the water
Not filling with water
Not turning on or starting
Not drying dishes
Taking long for the cycle to complete
Leaking
Not turning on
MOFFAT WASHER & DRYER REPAIR
The panic of a broken washer or dryer is real. How will you get your clothes washed and dried in time for work? What about the kid's sports kits? It can be a worry when your washer stops working, but at Beaver Appliance Repair, we make sure it doesn't have to be!
Not draining
Leaking
Not agitating or tumbling
Not spinning
Not responding to control
Overflowing or not filling with water
Making loud noises
Displaying an error code
Not tumbling
Not heating
Taking too long to dry
Making a noise
Not turning on
The kitchen's a fantastic place for anything from entertaining guests, to simply unwinding with a quiet dinner after a long day, and part of the reason why kitchens are so versatile is due to the ovens and stoves that give it that extra functionality.
Unable to adjust the heat
Stove burner won't heat
Stove can't maintain temperature
Not turning on
MOFFAT OVEN & MICROWAVE REPAIR
Your oven is an essential appliance in your kitchen. So when it no longer works, it's a big problem. When you contact us about your oven or microwave, we always aim to get it fixed on the first visit providing we have your model number and the description of the issue. You will know the turnaround time that you can expect once we know the issue!
Doesn't bake evenly
Broiler problem
Temperature problem
Light is out
Oven won't turn on
Oven self cleaning problem
Won't turn off
Oven door repair
Fan keeps running
Error code on the electronic panel
Doesn't work
Light Bulb isn't working
Displays error messages
The door won't latch
The display doesn't work
The turntable won't turn
Buttons aren't working
Appliance sparks, arcs, or makes weird noises
Won't heat or heats unevenly